Own the Car
You Deserve.

Here at carsplumidland.com, you can take advantage of several Internet technologies in the comfort of your home. Remember, if you need to talk to us, we are only a phone call away.
Cars Plus is dedicated in providing the ultimate automobile buying experience. Cars Plus is your #1 source for buying a quality pre-owned vehicle at a competitive price. We have extensive relationships in the dealer community allowing us to purchase a wide variety of new car trades at exceptional values.
This enables Cars Plus to pass along huge savings on the highest quality vehicles of your choice. In addition, we offer a full array of financing options to meet your needs.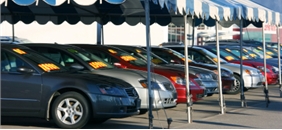 We have many finance options ranging from first time buyers to repo's, or even bankruptcy's. Please don't hesitate to take a few minutes and fill out our convenient online credit app and let us get started on putting you in the car or truck you deserve.